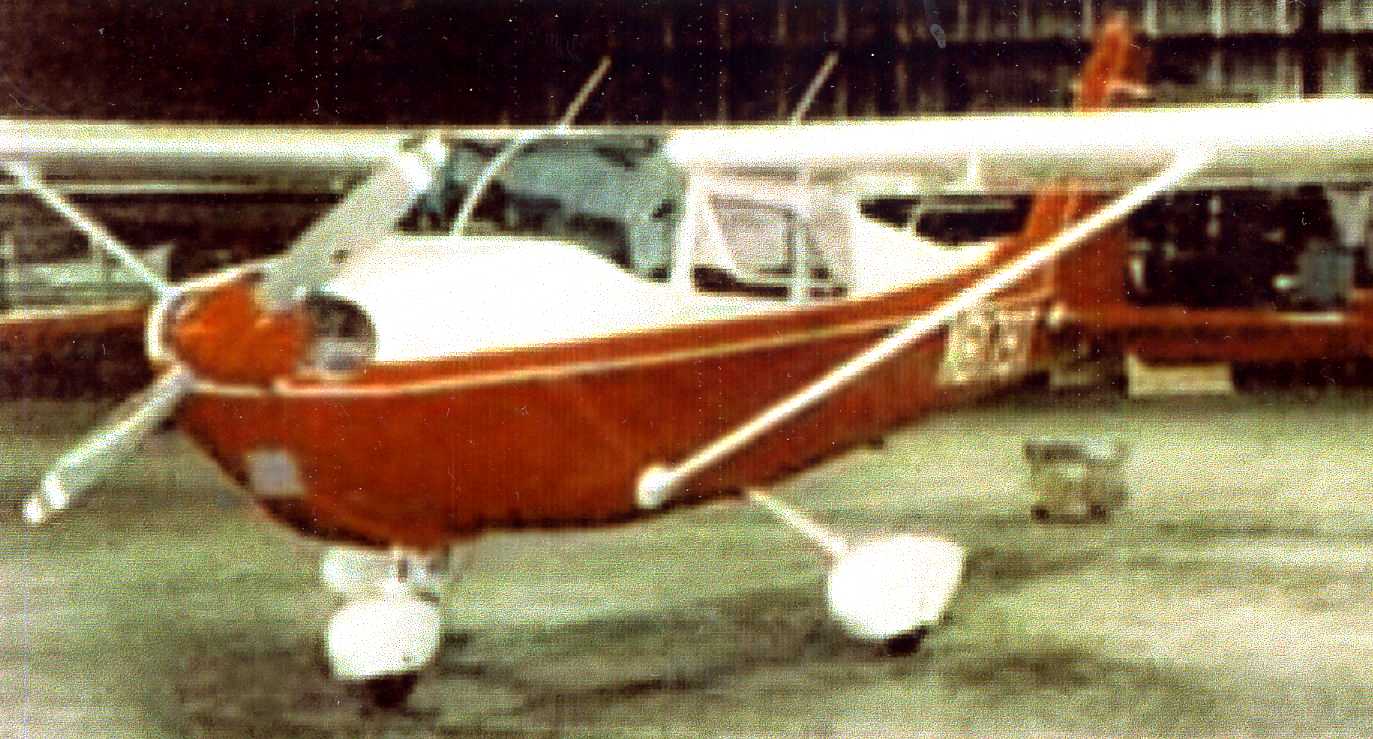 CESSNA 175 B SPECIFICATIONS
Engine - Continental GO-200
Horsepower - 175
Recomended TBO - 1,500 hrs
--------------------------------------------------
Max Fuel 52 gallons
75% Cruise 121 kra
Stall 42 kts
Range 593 nm
Service Ceiling 15,900 ft
-------------------------------------------------
Wingspan 36.17 ft
Length 26.33 ft
Height 9.50 ft
Empty Weight 1,395 lbs
Gross Weight 2,350 lbs
--------------------------------------
Takeoff (over 50') 1,340 ft
Landing (over 50') 1,155 ft
--------------------------------------
Takeoff 640 ft
Landing 600 ft
The above specifications are for a CESSNA 175B with the Continental GO-300 engine. The GO-300 was essentially a Continental O-300 that operated at a higher rpm to obtain 175 hp. Cruise operation at apx 3000 rpm translated into more maintenance, lower TBO, higher oil and fuel consumption and more wear and tear on the engine.
CESSNA 175 HISTORY
The Cessna 175 was manufactured for 5 years
1958 - 703 Aircraft 1961 - 225 Aircraft
1959 - 535 Aircraft 1962 - 117 Aircraft
1960 - 539 Aircraft 1963 - 65 Aircraft
Note: 1963 model ID changed to P172 SKYHAWK
Original engine was Continental GO-300
(The GO-300 is essentially a geared Continental 0-300 engine
that operates at a higher rpm to achieve the 175 hp. The higher
rpm results in more maintenance, lower TBO & less fuel efficency.
Cessna 175 Engine Conversions
As a result of maintenance problems and costs associated
with the GO-300 gear box and engine, many C-175s have
been converted to Lycoming 180 or Franklin engines
FLYING ADVENTURES CESSNA 175B
Our 175B is converted to a Lycoming 180 hp engine which provides approx 5 more hp and at cruise operates in the 2350 - 2450 range without the high rpm and gearbox problems associated with the original Continental GO-300 engine.